Welcome to Terra Homes – Spokane Home Builders
We are a Spokane home builder specializing in high quality, custom and semi-custom residential homes and multi-family dwellings. Our custom home construction services and superior craftsmanship creates a great value for potential home buyers and investors.
Below are some examples of Spokane custom homes we've built and other Spokane area construction projects.
Custom Green Homes
It's being called "green" today, but when we started building our quality homes years ago, it was merely a matter of conscience — doing all we could to be good stewards of the earth's natural resources and to make your home as healthy as possible. This is why we build energy efficient and healthy homes using sustainable building practices. We feel that building this way is not only environmentally sound, but is simply the right thing to do.
Property Search and Acquisition
We live in Spokane and are very familiar with Spokane, the Valley, and the surrounding areas, so we can help you find that perfect property to build you custom home. With new water laws and other various considerations that come with purchasing property, let us assist you in making the best possible choice for your family's next home.
Why Choose Terra Homes?
We pride ourselves on the quality materials and craftsmanship we put into each home we build. We welcome you to visit one of our showrooms/model homes or talk with one of our consultants to get started! We also have many options including building a full custom home for you. For us it is important that you get the home you love.
Get Started Today
You've probably been dreaming of your new home and what it will look like; wait no longer! As Spokane's premier homebuilders, we've got all the tools make sure your dream comes true. Bring us your requirements, wants and ideas and we will build a great home for you that you can be proud of.
Still have questions?
We realize that purchasing a new, custom home can be intimidating and we are here to help walk you through both the planning and process of getting into your new residence. Give us a call at 509-496-4871 to set up a no-obligation consultation.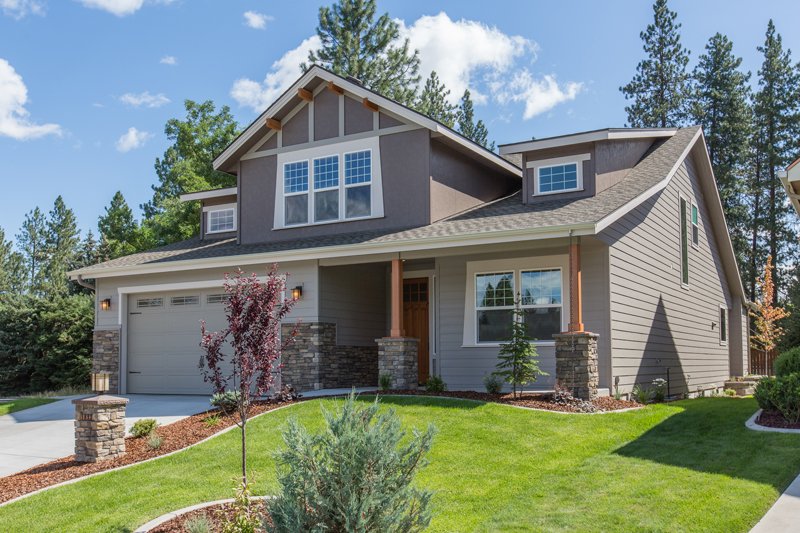 What Our Satisfied Home Owners Are Saying
Very Professional, On Time, Fair Pricing, Very Good Quality, Great Warranty, I Would Use Them Again For A Future Home Purchase.
Brad and Michelle S.  3-2017
Steve is one of the most professional and best contractors I have ever dealt with. The quality and craftsmanship of his subs is superior to most. He builds quality homes and his customer service is excellent. I would recommend him to anyone interested in having a new home build to the highest specifications.
Mike and Mary M. 3-2017
Added a mother-in-law apartment to our home (along with a complete redesign of the existing exterior and most of the interior). The Terra Homes team did an outstanding job of executing the plan – and creatively addressing unforeseen issues. The Terra team treated us with care, respect, and patience (as my wife and I were often slow to make decisions!). We considered – and consider – them friends and partners. The quality and craftsmanship is outstanding. We couldn't be more enthusiastic about Terra Homes. And Terra does a great job of support after the project is complete. They definitely stand by their work and with their customers. Terra Homes gets my highest recommendation for quality, integrity, and customer service.
John and Stacy K.   9-2016
We build great homes because we are very focused on the success of our team:
Our company has worked with Terra Homes since 2010. Steve and his staff are excellent to work for. They are very professional, knowledgeable and honest. Highly recommend them for any type of project.
David H. 3-2017
I have worked with Steve on numerous jobs over the past few years and his professionalism is second to none. He builds a high quality home and his schedules are excellent. I would recommend Steve to anyone I know who is in the market for a new home.
Eric S 3-2017
Steve with Terra Homes LLC takes great pride and detail in building homes. I would highly recommend him for any project.
James K. 3-2017